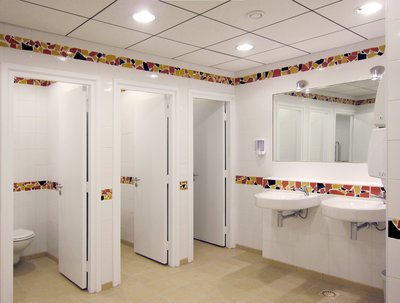 Power Toilets/UN is a permanent public artwork erected on a beach in the recreation area Park van Luna in Heerhugowaard, The Netherlands. Commisioned by DRFTWD, 2010.
Power Toilets/JPMorgan Chase realised for the exhibition Living as Form by Creative Time New York at Olympic Restaurant on 115 Delancey Street, New York City, 2011.
Power Toilets/Council of the European Union realised for S.M.A.K. and installed inside Restaurant Alaturka, Ghent for public use in 2012.
Power Toilets/UNESCO realised for Gwangju Folly II, Gwangju, 2013. Power Toilets/UNESCO address the inclusion of Gwangju into the UNESCO Memory of the World Register.
View more in WORKS
Power Toilets