Blackout (limited edition)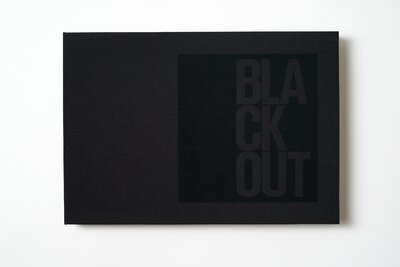 This limited edition of Blackout was conceived and produced during the exhibition Blackout in collaboration with Simon Starling at Brandts, 2009.
Signed edition of 25 in custom-made silkscreen printed box. Includes architectural drawing and 172 black and white photographs by Vinh Van Bui and Chakrit Sattichan documenting 86 days of activity in the exhibition Blackout. The photographs were printed during the exhibion on a Heidelberger press.