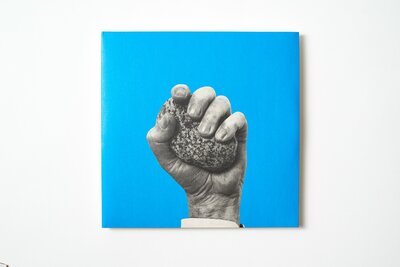 The Mærsk Opera is a double vinyl opera in three acts for 26 voices, choir and orchestra about the building of the Copenhagen Opera House.
Side A
Prologue - at a Stonemason's workshop
Side B
Act One - where the Architect loses his voice
Side C
Act Two - where the Minister takes the stairs
Side D
Act Three - where the People say thank you
Epilogue - at a Stonemason's workshop
The Mærsk Opera by SUPERFLEX in collaboration with Anders Monrad and Nikolaj Heltoft.
Composer: Anders Mondrad
Librettists: Nikolaj Heltoft & SUPERFLEX
Produced: Jesper Lützhøft
Conductor: Jesper Nordin
Sound technician: Mikkel Nymand
Sound mix: Rasmus Winther & Anders Monrad
Vinyl mastering: Flemming Hansson

Singers: Nina Bols Lundgren, Sophie Thing-Simonsen, Rebecca Forsberg, Emil Lykke, Adam Riis, Simon Duus, Morten Staugaard, Bo Nandfred, Morten Lassenius Kramp.

Musicians: Christian Westergaard (piano), Rikke Sandberg (piano), Tanja Zapolski (piano & hammond), Manuel Esperilla (synth), Anders Monrad (synth overdubbing), Rune Højmark (pedal steel guitar).

EKKOZONE: Mathias Reumert, David Hildebrandt, Matias Seibæk, Mads Hebsgaard Andersen, Alexander Skjold.
Produced with support by the Danish Arts Foundation and KODA Culture