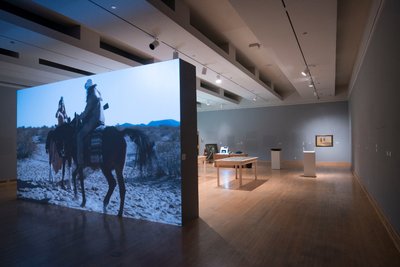 In the exhibition Superfake/The Parley SUPERFLEX explores issues of authenticity, reproduction, and identity construction.
The exhibition is a further development of Superfake/The Parley from ASU. The show has developed into a question of identity and migration. The connection between the previous exhibition and the new one is the wild west — 1,3 million Swedes emigrated in the late 19 century to the USA in the search for a better life.
Curated by Debora Voges, the exhibition is a collaboration between Lunds Konsthall and Arizona State University Art Museum in the US.