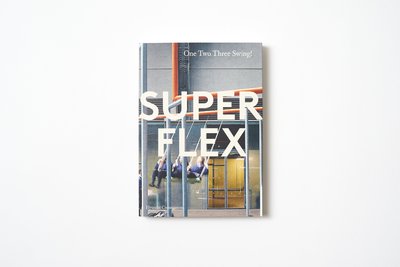 Conceived for the occasion of the Hyundai Commission One Two Three Swing! at Tate Modern's Turbine Hall in London, 2017.
This publication features a fully illustrated survey of SUPERFLEX's artistic practice and an extensive conversation between SUPERFLEX and curator Donald Hyslop.
One Two Three Swing! was developed in close collaboration with KWY.studio and Nupergo.