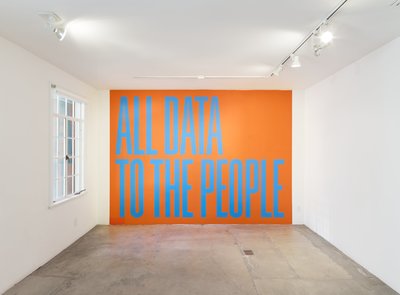 Movements, transactions and relations in today's world are constantly registered and analysed. This accumulated data increasingly shapes our reality, and access to it is a form of power. When gathered and analysed, data holds tremendous economic potential, making it the oil of the 21st century.
Useful for targeted advertising, racial profiling, and the wielding of political influence, data can be mined not just by corporations, but by national and supranational entities and other political or governing bodies. The data market has become a highly powerful yet widely unregulated one. Today, access to data poses real consequences for democratic societies and individual citizens.
All Data To The People is a large-scale mural produced in a growing number of languages. It points to asymmetric access to data and to the right of all people to information, on which democracy depends.
Designed in collaboration with Rasmus Koch Studio.