Experience Climate Change As An Animal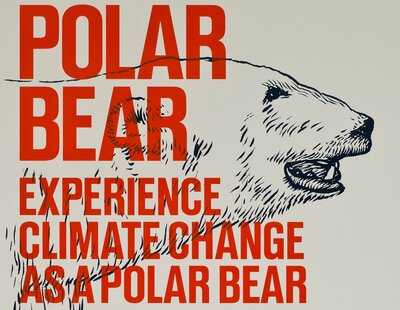 In 2009, at the Global Climate Summit in Copenhagen, SUPERFLEX hosted a group session in which participants were hypnotized in order to perceive climate change from the point of view of a cockroach. In order to maintain this shift in perspective beyond the time of the summit, five more future sessions were planned. Each session will take place in a different location and will concern the perspective of a different animal.
The years selected for the future sessions are milestones in global climate change agreements between various parties, such as the G8, the UN, and the EU, and the sites are all locations particularly affected by climate change. The animals are either extinct or about to become extinct—or, on the contrary, spreading rapidly or carrying dangerous diseases. For each event, a print has been produced as a flyer that also functions as a ticket to the future sessions.
Sessions:
- The Eagle, Dhaka, 2012
- The Jelly Fish, Rio de Janeiro, 2015
- The Polar Bear, Møn, 2020
- The Mosquito, Illulissat, 2025
- The Mammoth, Zanzibar, 2050
Graphic design by Rasmus Koch Studio.