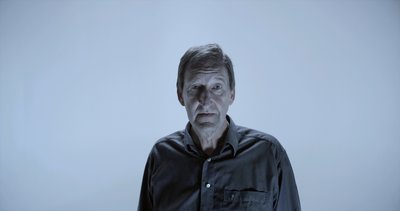 The continuous economic crisis of 2008 has left labour markets in turmoil. There are no work guarantees even with a higher educational degree; longer working hours are demanded of those in jobs; salaries are cut and availability is requested at all times. With growing fears of losing the vital workplace, uncertainty of the perspectives for the future spreads through societies.
To have or not to have a job is crucial not just when it comes to survival, but also when it comes to holding on to one's own identity as an included member of society. But how does one behave as a good citizen, when the willingness to work and the seemingly contradictory structural need to keep wages low, both seem to be central demands of the crisis economy?
This and other paradoxes create the whirlpool of an even deeper personal crisis and confusion. In the film, a hypnotist guides us through the labyrinth of The Working Life in search of relief or perhaps even a way out - if such a thing exists.
Script: Nikolaj Heltoft & SUPERFLEX
Hynotist: Tommy Rosenkilde
Director: Caroline Sascha Cogez
Cinematography: Magnus Jønck
Camera Assistant: Ivan Molina Carmona
Grip: Christian Broe Brondum
DIT: Rasmus Jørgensen
Sound: Morten Bak Jensen
Sound Design/Composer: Mads Heldtberg
Editor: Copenhagen Brains
Thank you Only Rental, Sille Martens