XXXXXXXXX: An Artist with 6 Legs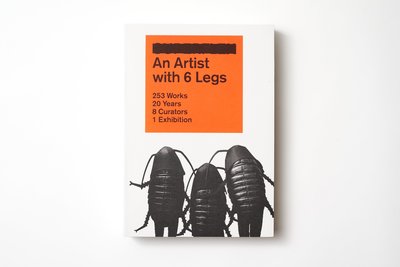 Conceived for the occasion of the exhibition Working Title: "A Retrospective Curated by XXXXXXXXX" at Kunsthal Charlottenborg, 2013.
This publication accompanies the exhibition and contains the curatorial concepts behind the 8 exhibitions as well as installation views of these. Including images and articles depicting how XXXXXXXXX have been featured in newspapers, magazines, and journals, both in print and online, over the past 20 years. The book also contains the catalogue of works that were available to the curators.