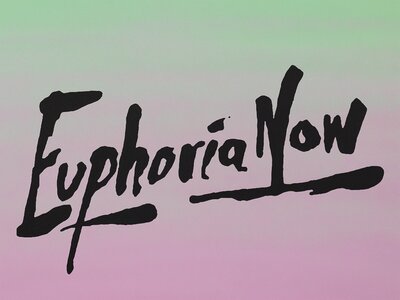 Euphoria Now is a series of paintings in which the background colors are based on the color scheme for the global banknotes. The title is written across the painting in the style of the iconic poster for the film Apocalypse Now. The design simultaneously evokes the euphoric, intoxicating effects of the global economy as well as its nihilistic and apocalyptic repercussions. These two aspects of the economy are not simply opposites—they are two sides of the same coin.
Many paintings have been produced in this ongoing series, each in the color scheme of various nations' currencies: for example, the Cook Islands dollar, the Euro, the Hong Kong dollar, and the Danish krone.
Design in collaboration with Rasmus Koch Studio.